One of my favorite things about 11cupcakes etsy shop is seeing all of the creative food ideas people come up with for their Sesame Street parties. Scroll down past the photos for a list of my favorite Sesame Street party food. All Sesame Street food labels and other printables area available in 11cupcakes etsy shop. 
Sesame Street Party Food
Elmo's Goldfish (goldfish crackers)
Dorothy's Fish Sticks
Grover's Super Food (veggies)
Ernie's Rubber Ducky Punch (blue jello and marshmallows)
Bert's Pigeon Food (chocolate covered sesame seeds)
Telly's Triangles (rice krispie treats)
Little Bird's Worms (Pasta)
Big Bird's Nests & Salsa (scoop chips & salsa)
Count's Numbers (number cookies)
Oscar's Stinky Cheese
Cookie's Cookies
Mr. Hooper's Juice
Abby's Magic Wands (fruit kabobs)
Zoe's Cupcakes
Happy Planning!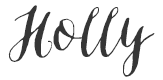 Related posts: